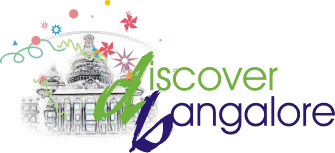 VISHVESHVARAYA INDUSTRIAL MUSEUM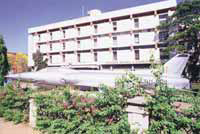 This museum is a tribute to the brilliance of Sir M. Visvesvaraya, one of the architects of modern Karnataka. Browse through this building to get an idea of working models of different machines. One of the specialties of the museum is the mobile science exhibition which tours the state the whole year round. It displays an airplane and steam engine in its compound. There is a comprehensive range of exhibits on electronics,motor power and the uses and properties of wood and metal. Inside there are five galleries, each dedicated to a particular aspect of technology.
A wonderland of information about the marvels of science. The museum has several rooms, each devoted to one discipline of technology. Approach the room of electronics and the door opens on its own accord, step in and the lights come on, seat yourself and music fills the room. You can monitor your voice as you speak, and learn how things are made - from motion pictures to alarms. The museum portrays the application of science and technology in industry and human welfare. Seminars, demonstrations, lectures and film shows on scientific subjects are organized periodically. The Mobile Science Exhibition, a special feature of the museum, tours all over the State throughout the year. Visitors who have a deep interest in popular science can work on some of the exhibits here. The highlight of the museum are the five galleries Engine hall, Electronic Technology Gallery, Kimbe Paper Metals Gallery, Popular Science Gallery and Childrens' Science Gallery. Interestingly, this 125-year-old museum is extremely popular with school kids. It is located on Kasturba Road Bangalore. Timings: 10 am to 5:30 pm.