Coorg is one hot tourist destination of Karnataka. The Kodagu of Karnataka, popularly known as Coorg (old name being Kodaimalenadu), the place is a delight to visit in any season or month of the year. Coorg is a culmination of bliss and tranquility all at one place. The presence of wooded slopes, quaint little villages, the colorful scenery and the undulating and majestic landscapes, makes one feel like one has reached heaven on earth! There is lush greenery everywhere. Not a space of land where there isn't a tree or bush in sight!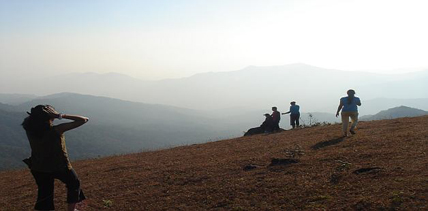 The scenic beauty of Coorg
Coorg is famous not only for its huge coffee plantations and estates but also for its beautiful mountains and free flow water. Coorg has many streams, rivers and waterfalls. This makes undertaking of adventure sports like kayaking, rafting, etc very frequent. People from far and near come here often to find inner peace and to just get away from the mad rush of routine, boring life. Coorg offers plenty of opportunities to indulge in various adventure activities like:
" angling
" trekking
" golfing
" white river rafting
" nature walks
" exploration of amazing and rare species of flora and fauna
" nature walks
" bird watching
" kayaking
" swimming
" fishing
" night safaris
" rappelling
The indulgences one can expect in Coorg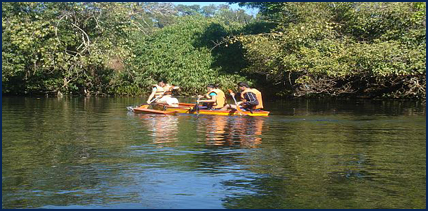 One can enjoy a lot of activities in Coorg. Having a good time in Coorg is not an option, it's a compulsion! The many activities to be indulged in Coorg are listed below. These are also the best ideal ways to explore the place in its entirety.

River rafting in Coorg: White river rafting experience in Coorg this year is a must try for all you nature andadventure enthusiasts. Due to the amazing geographical make of the landscape, the placed has an abundance of the water resources. There is no way out to miss this amazing opportunity.
Trekking in Coorg: the place is situated in the midst of the Western Ghats and thus there are a number of mountains that one can conquer. The trekking routes to these mountain peaks are lush with greenery and often one has to go through dense jungles, which make the trek all the more exciting! Come away on a mesmerizing trekking expedition this season in the exotic locales of our very own Scotland of India: Coorg.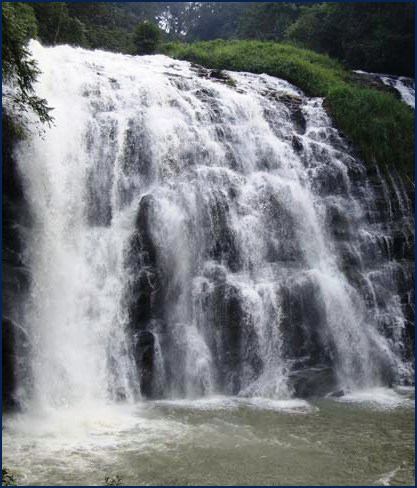 Enjoy the waterfalls: There are so many wonderfully refreshing waterfalls like the abbey falls that are a breath to behold. The white foam of the water need to be seen to be believed and one can even play in the waters. There are many water sports indulged regularly in Coorg and this makes the place very popular with the young crowd of vacationers.
The attractions and peripherals
Coorg also is home to many communities with diverse backgrounds and ethnic origins. They are friendly and very warm. Some even show you around interesting places, but communicating in a common language could be a problem. Make sure to explore at least a few of these:

" Talakaveri, the place from which Kaveri starts flowing
" Omkareswara temple
" Nagarhole national Park
" Raja's Seat
" 'Mercara Downs' in Mercara
" 'Coorg Golf Links' in Bittangala
How to reach from Bangalore?
The nearest domestic airport from Coorg is Mangalore. It is situated some 160 kms away. The nearest International airport is Bangalore, which is located some 265 kms away. Both Mangalore and Bangalore are ideal for reaching Coorg. Bangalore is well connected by both airways and train with other states, so getting to Coorg via Bangalore is most ideal. Another great option for people from nearby areas to come is by taxis on hire from Bangalore to Coorg.
Best time to visit
The very best time to visit Coorg is - anytime! The place is very desirable for visiting all through the year. Only thing is, one ha s to take care to not get drenched in the heavy rains that occurs quite very often. The months from October to May are very ideal for sight seeing and other outdoor visits and activities.