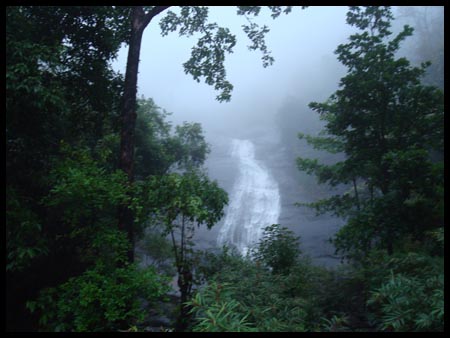 Wayanad is a beautiful heavenly paradise of south India. Wayanad is an imitative term of Vayal Nadu. Vayal means rice fields and Nadu means the land. Thus Wayanad essentially means a land of rice fields. The place is exceedingly beautiful, majorly due to its background of misty white and green mountains, intensely thick forests and an immensely fertile green landscape. The forest growth of Wayanad is a natural habitat for any animal and bird species and thus one can find an amazing array of flora and fauna in the area. An ideal vacation spot for those who want to re energize their souls in the midst of natural bounty.


Why Wayanad?
Wayanad alone has garnered a lot of attention due to its contribution in bringing about a booming tourism in south India. The place is quite in the vicinity of major national parks of India like Nagarhole national park, Bandipur national park, etc. Thus a visit to Wayanad can become all comprehensive for the whole family. There are loads of quaint places in Wayanad that one can explore. Wayanad is one of the most apt places for the free spirited trekkers who have a lot of desire in their souls to roam about freely, uninhibited in the midst of nature. The beauty of the region is unexplainable - one has to experience Wayanad in all its beautiful glory to really understand its mysticism.
Come away and enjoy the extravaganza of Wayanad!
Visiting Wayanad is a valuable experience as one gets to see the beautiful topography as well as indulge in spending and sharing quality time in the midst of natures beautiful bounty. One can find a lot to learn and unlearn about the wildlife gems of India, many of which are slowly getting extinct from the face of the earth. One can explore the Western Ghats to no end and climb the highest peaks and feel a sense of winning and conquering something substantial.
The peripheral attractions
" There are indeed endless mountain ranges and one ridge after ridge of bushy grassy plateaus. One trip to the place can turn out to be an educational trip of sorts for the whole family, and this makes the place an ideal vacationing destination.
" Alternatively if one comes to Wayanad at the right season and time of the year, one can enjoy the prominent festivals of the area like Onam, Maha shivaratri and Vishu.
" One can even enjoy the various local food delicacies like masala rice, rasam, sambhar, poricha kootan, moru kootan, avvial, pal payasam, ada payasam and lots more. The people are friendly and greet the visitors with much enthusiasm and warmth.
Activities to indulge in
The place is just so beautiful that one can just spend an entire weekend here without the need to actually 'do' something. The natural beauty of the place, the scenic mountains, the misty weather, the amazing flora and fauna… the place is heaven on earth. However, the major activities to be indulged in Wayanad are:
" River rafting: There is tranquility, excitement, a calmness of the waters below as well as the adrenaline rush of going with the flow of the rushing waters that makes river rafting such a popular sport in Wayanad.
" Trekking: Wayanad is bestowed with natures goodness in all forms be it the valleys, rivers, mountains, waterfalls, streams, flora and fauna and lots and lots more. There are a lot of beautiful places in and around Wayanad that keeps the trekkers engaged for weeks on end.
" Other allied activities: nature walks and just roaming about unrestrained in the many landscape of Wayanad is an interesting preposition. One can play, laugh, run about and just spend some quality time with ones near and dear ones in Wayanad.

How to reach from Bangalore?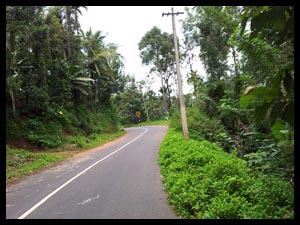 The Bangalore airport is also well connected to many of the foreign and gulf countries, thus accessibility to the place is good. The Bengaluru international airport is located some 243 kms away from Wayanad. There are regular train services from Bangalore to Wayanad and this makes travelling easy and pretty regular for weekenders.
Thrillophilia- Adventure Travel India is one company which organizes such adventure trips across India. Get in touch.